Tech News of 10th September
Facebook May Know the Last Time You Had Sex, Thanks to Sexual Health Apps: Study Claims
According to a report from Britain-based privacy watchdog Privacy International. the menstruation-tracking apps Maya and MIA Fem were sharing intimate details of users' sexual health with Facebook. These details are self-recorded by users in such app such as when they had last sex or the type of condom they used, their moods etc.
Later these information are shared with big social giant like Facebook. So that Facebook can analysis these data and give exact wanted ads using Facebook's advertising network. Privacy International said that both these app like Maya and MIA began sharing data with Facebook just after installing the app and even before a privacy policy get signed.
'PUBG Addict' Allegedly Kills Father for Not Letting Him Recharge to Play Games
Karnataka police said on Monday that a 21-year-old boy was arrested for killing his father just because he refused money to recharge his mobile data plan to play the addictive mobile game "PUBG".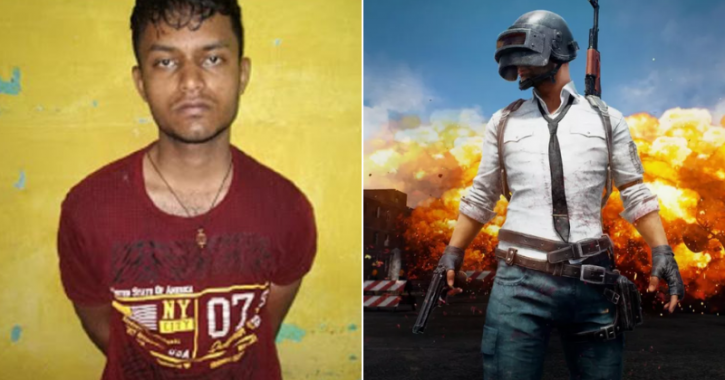 Karnatka city police commissioner B.S. Lokesk Kumar said that accused K. Raghuveer attacked his father K. Shankarappa with the help of a kitchen knife for killing.
Apple Store Goes Down Ahead of iPhone 11 Series Launch Today:
Apple's online store is down right now just before some hours of the company's big event where they are going to launch three new iPhone models – iPhone 11, iPhone 11 Pro, and the iPhone 11 Pro Max. Currenty this Apple Store is giving a message "Be right back. We're making updates to the Apple Store. Check back soon".
Apple has taken down its online store for a small period of time to update the website with new product details just before of their event. The event will begin from 10:30pm IST and will come on the Apple website, Apple Events app, and via YouTube as well.
India Warned by Australian Cyber Officials Against Using Huawei:
Australian newspapers reported on Tuesday that Australian government officials suggested India to ban Chinese technology maker Huawei Technology.
India have already consulted the United States on its Huawei ban. Australia is the first country to ban Huawei from supplying any technology. A Reuters email to a Huawei media representative in Australia, listed on the company's website, received a bounce back notification.
Jack Ma to Step Down as Chairman: Alibaba Set for 'Big Challenge'
Alibaba Group chairman Jack Ma will step down from the post of chairman. As the core e-commerce business has slowed sharply.
An accountant by trade, soft-spoken Alibaba CEO Zhang marks a stark contrast to Ma whose flamboyant style and charismatic leadership made him the most recognised Chinese entrepreneur since the former English teacher founded the company 20 years ago in a small shared apartment in Hangzhou city in eastern China.
Google Antitrust Probe Opened by US States, Advertising in Focus:
On Monday, 48 US states including the District of Columbia and Puerto Rico opened an antitrust probe into Google, in a sign of growing government scrutiny of US technology giants.
The probe leader texas Attorney General Ken Paxton said that it will focus on Google's online advertising markets and search traffic that may have led to anticompetitive behaviour that harms consumers.
iPhone 11 Launch Today:
Apple going to launch its iPhone 11 series today. These iPhone 11 series includes iPhone 11, iPhone 11 Pro, and the iPhone 11 Pro Max.
This event will begin from 10:30pm IST and event will come on Apple website, Apple Events app, and YouTube. Windows users can access the livestream page through the Edge browser.
Moto E6S With Dual Rear Cameras Launching in India:
Motorola India has sent out a note for a press event on 16th of September. On this date, company will launch a new smartphone in partnership with Flipkart. That phone is Moto E6S and this phone seems like a rebranded variant of its Moto E6 Plus smartphone.
The smartphone is coming with the 4GB RAM variant, a 6.1-inch HD+ (720×1560 pixels) display, octa-core Helio P22 SoC and includes a 3,000mAh battery, a rear fingerprint sensor on board.
Therefore, i hope that the article was helpful.
Above was the Tech News #19 in brief of 10th September. For such kind of daily News please follow us on below social pages-
For Latest Technology Update: Click Here.
Please do not forget to give your valuable feedback.