Tech News in brief of 27th September: News are just after the Table Of Contents.
Google Doodle for Its 21st Birthday:
The search giant Google was founded 21 years ago by the students of Stanford University Larry Page and Sergey Brin. They founded it on 27th of September, 1998.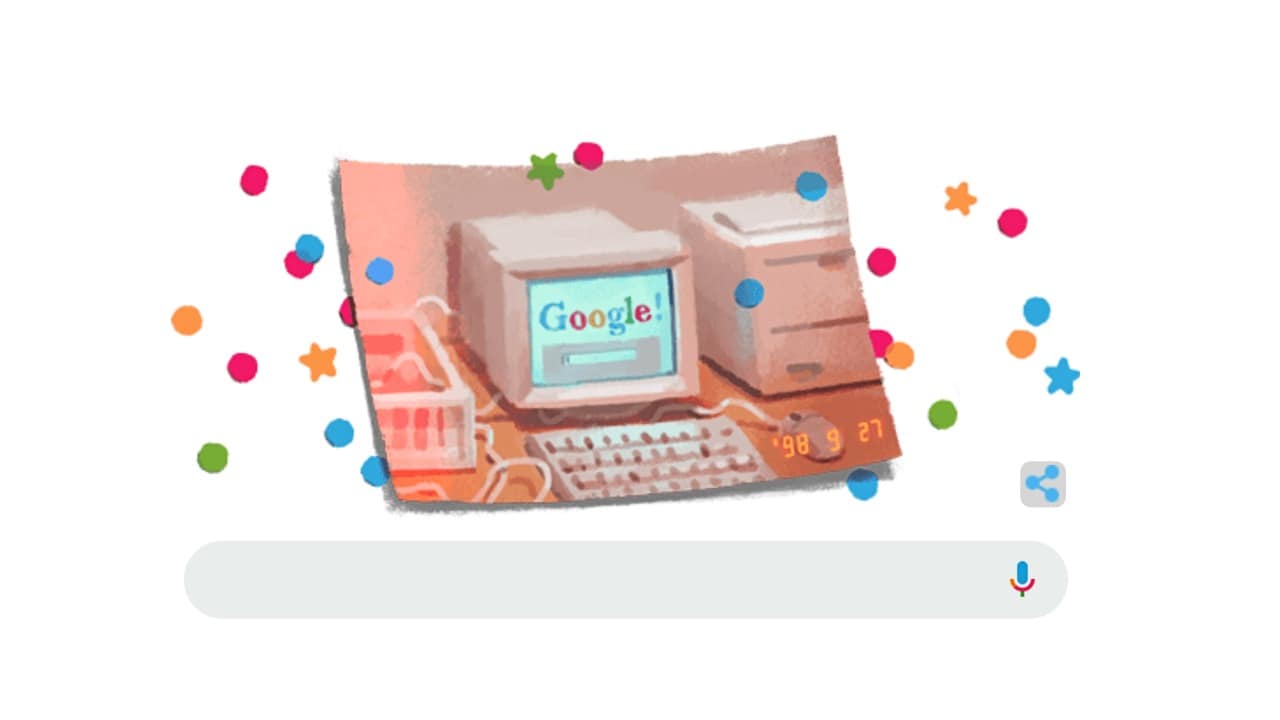 Today Google Doodle shows that they are celebrating their birthday by showing a photo of a 90s' style computer with Google search page and date stamp for September 27, 1998.
Maruti Suzuki Cuts in Price Of Baleno RS By Rs. 1 Lakh:
On Friday, the countries largest car maker company Maruti Suzuki declared a cut in price of Rs. 1 lakh for its compact-segment model Maruti Suzuki Baleno RS. According to the company's Nexa website, its price in ex-showroom of Delhi is Rs. 5,58,602.
This Maruti Baleno RS model car is the company's Nexa series of premium and luxury cars. Just before 2 days i.e, on Wednesday, the company cut in the prices of 10 different models by Rs. 5,000 each. They did it to increase its sale just before this Puja season.
Facebook going to Invest in Technology Startups in India:
On Friday, a top official from the Social media giant Facebook said that they are going to expand its substantial investments in technology start-ups in India.
The company's India vice-president and managing director Ajit Mohan said that they are willing to direct invest in India's Technology sartup. And also said that they are trying to make the best of their energy and time for providing the best out of country's engineering talent.
Pakistan Drone Found In Punjab After Terror-Accused Reveals Location:
A Punjab police's counter-intelligence unit have found the Pakistani drone near the boarder of Pakistan. This drone used to drop weapons for terrorists after a terror accused.
The senior police officer Balbir Singh of this counter- intelligence unit said that this drone was not able to return to Pakistan due to a malfunction, so the accused hid it at a village near the Attari border.
Microsoft Reveals that its Xbox One Gets Support for Google Assistant Voice Commands:
Finally Microsoft has announced that its Xbox One consoles will be accessed through voice commands. Same like the existing Alexa and Cortana integration.
This features says that user can easily launch games, turn on or turn off the console, play or pause videos and much more through Google Assistant voice commands. For now this features is available in beta version and accessible for English language.
Amazon Offers a Way to Delete Alexa Recordings Automatically:
The big e-commerce giant Amazon said that they are going to give a way to their user of Amazon's Alexa digital assistant that they can now request to delete the recordings of their voice commands automatically.
Amazon also said that they saves such information to improve the service. But now due to privacy related concern this data should be deleted as per user choice.
YouTube's New Initiative to Support Women Creators in India:
According to the video sharing company YouTube, till 2015 there were not even a single women's channel to have at least one million subscriber but not in 2019 there are almost 120 women creators who have crossed this one million subscriber line. And hence YouTube are now aiming to support the women creator community in India. They launched its initiative called YouTube NextUp #WomenToWatch and hosted over 700 creators here.
The Director and Content Partnerships of YouTube India, said in a statement that currently there are 265 million plus monthly active users in India. And women creator community are growing rapidly. These women creators on YouTube are coming from all parts of India and they are creating content in multiple Indian languages.
Samsung Galaxy A70s With 64-MP Triple Rear Camera Setup Launched in India:
Samsung has again launched its new smatphone Galaxy A70s in its Galaxt A series. This is phone is coming with a 64-megapixel primary camera of triple rear camera setup, a waterdrop-style notch, octa-core Qualcomm Snapdragon 675 SoC. And also with 32-megapixel selfie camera, 4,500mAh battery, and an in-display fingerprint sensor.
This smartphone carrying a price range of Rs. 28,999 for the base 6GB + 128GB variant and Rs. 30,999 for its 8GB + 128GB model. All these model coming on sale in the country from tomorrow via major e-retailers, major brick-and-mortar stores, Samsung Opera House, and Samsung online store. And this device is available in many color option like Prism Crush Red, Prism Crush Black, and Prism Crush White colours.
Therefore, i hope that the above Tech News article was helpful.
Above was the Tech News in brief of 27th September. For such kind of daily Tech News please follow us on below social pages-
For Latest Technology Update: Click Here
Please do not forget to give your valuable feedback for this today's Tech News.