Tech News in brief of 1st October: News is just after the Table Of Contents.
Teen Dies In Sleep After Cellphone On Charge Explodes In Kazakhstan:
According to a media report, a 14 years old schoolgirl Alua Asetkyzy Abzalbek found dead this is because her charging smartphone exploded close to her head while she was sleeping. This report also said that this girl was listening to music and fell asleep. Next morning she found dead at her village home in Bastobe, Kazakhstan.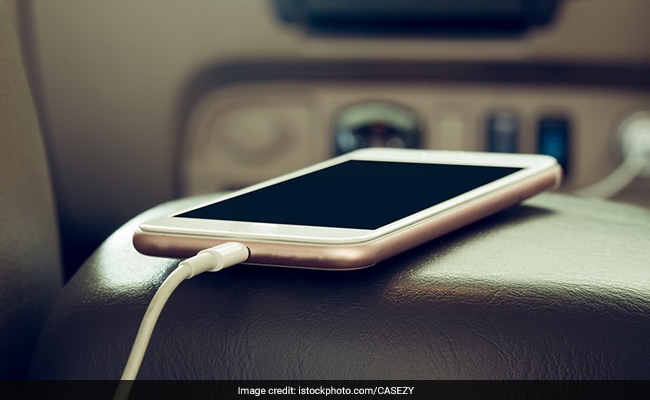 The local police said after investigating that mobile was in charging mode connected to a power socket. And also said that this accident happened because of overheating of the device
Hacker Allegedly Steals Data of 218 Million Players from Zynga's Words With Friends Game:
A game named Words With Friends of the famous game making company Zynga's has claimed to stole personal data of 218 million users of the game app. That all gamer need to change their password to get rid of this attack. According to the report, the hacker name is 'gnosticplayers' on the app.
The report also says that the hacker claims anyone who downloaded Word with Friends game on both Android and iOS before September 2 is affected by the data breach.
Paytm Maha Cashback Carnival to Offer Redmi Phones at Rs. 99, Budget Phones at Re. 1 For a Limited Time:
Paytm announced that they are going to host a Cracker Deals going to live from 2nd of October and will continue till 6th of October. Currently, Paytm's Maha Cashback Carnival giving deep discounts on various products which has been started from 29th of September.
And this Cracker Deal is giving big discounts like Redmi phones can be purchased for Rs. 99 and budget phones can be grabbed at RS. 1.
Facebook Now Blocks Pirate Bay Links in Posts, Private Chats:
The Pirate Bay (TPB) is a file-sharing website which is containing torrents like websites. These websites allow users to download movies, games, music, software and many more for free. According to a report, the social giant Facebook has started blocking users from sharing The Pirate Bay links onto its platform.
It means that from now no Pirate Bay links can be posted on the social media platform. And if users give a try for doing it then Facebook will show a warning pops-up barring them from doing it.
Apple News Plus Launched in UK, Australia:
MacRumors reported on Monday that Apple has launched its subscription news and magazine service Apple News Plus in the UK and Australia. This service was earlier available in the US and Canada.
This features will allow its users to access more than 150 publications in Apple News+ with a one-month free trial. After the free trial user will have to pay the GBP 9.99 or AUD 14.99 monthly fee for continuing this service.
Spotify Premium Family Plan Now Available in India at Rs. 179 per Month:
On Tuesday, Spotify announced its new family plain in India at Rs.179 per month. This features of Spotify Premium Family plan giving its user for customising and streaming its music service and another podcast with their family living under the same room. Under this plan, the user can enjoy podcast without any ads.
This features of Spotify globally launched in 2014. Interested subscribers can sign up on the Spotify Premium Family page, and the first three months can be used for totally free.
Samsung Galaxy Fold Foldable Smartphone Launched in India:
Samsung has officially launched its Samsung Galaxy Fold smartphone in India. This device main features that attract user is that this phone can be converted into a tablet-like device. On the other hand, the key specification of this foldable phone is that it is coming with a total of six cameras with a triple camera setup at the back, 21:9 secondary display, and 512GB of onboard storage.
This beyond flagship smartphone launched in India at cost of Rs. 1,64,999 for the lone 12GB RAM + 512GB storage variant. It is coming in Cosmos Black colour option one-year accidental damage protection as well as one-time free screen replacement.
Therefore, we hope that the above Tech News article was helpful.
Above was the Tech News in brief of 1st October. For such kind of daily Tech News please follow us on below social pages-
For the Latest Technology Update: Click Here
Please do not forget to give your valuable feedback for this today's Tech News.