Tech News in brief of 4th October: News are just after the Table Of Contents.
Telangana going to Use Drones To Deliver Blood, Medicines:
Maharashtra was the 1st state to deliver health care accessories. And now Telangana government has joined this list to improve access to health care product. This product includes medicines, blood etc for the needy people across the state.
At the Economic Forum, head of aerospace and drone Timothy Reuter said that taking this project of drone service which is being installed in this state can save many lives. And also said that they are looking forward for enhancing this project so that state peoples can get more and more benefit from this initiative.
Parliament Panel To Review Aadhaar Authority's Functioning and its Data Security:
The Lok Sabha Secretariat said on Friday that the Congress leader Shashi Tharoor has planned to examine all the security-related information of UIDAI. They decided to check the security and privacy of the citizens' data and review the functioning of the Unique Identification Authority of India (UIDAI).
Mr Tharoor is the head of the parliamentary standing committee on information and technology association. This association is also going to review the functioning of Bharat Sanchar Nigam Limited (BSNL), Mahanagar Telephone Nigam Limited (MTNL) and the latest technology 5G.
These steps are being taken to make sure that there should not be any privacy-related issues, data should not be misused, digital payment should be secure etc.
BSNL going to Offer Smart Wi-Fi Onboarding Feature Across India with the Partner Paytm:
Bharat Sanchar Nigam Limited (BSNL) has partnered with Paytm for offering a smart Wi-Fi onboarding feature across India. This feature will allow users to use their Wi-Fi facilities in the selected cities.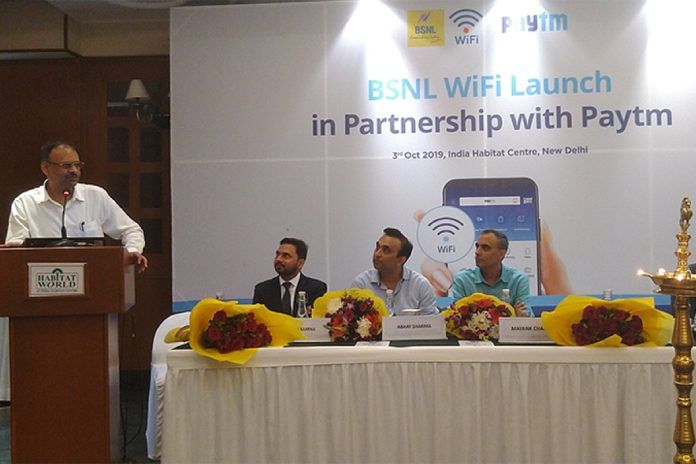 Whenever a user will be in the location of BSNL hotspot then Paytm will send them a notification to use this Wi-Fi. And for this service, the user can pay its charges through the Paytm app. User can also see the data consumption and its validity in the dashboard of the Paytm app.
Call of Duty Game has achieved 20 Million Gamers Within 2 Days of its Launch:
Tencent Holdings' Call of Duty mobile game has acquired a 20 Million plus gamers within 2 days of its worldwide debut. This data says that it is the company's ambition of adapting top-tier titles with global name recognition for smartphones.
This gave has become one of the most successful mobile game launched ever. This game was launched just 2 days ago in many countries like US, Europe, India, and Latin America.
TikTok Bans Paid Political Ads on Its Platform:
The Beijing Technology Company ByteDance has created the app named TikTok which all its users to share a short videos with some special effect. This app is very popular in Southeast Asia including India.
The vice president of TikTok said in a blog post that this app is going to ban the paid political app. This is bacause they will not promote or oppose any current leader or any political group.
HP going to Cut Up to 9,000 Jobs for its New Restructuring Plan:
The CEO of HP has revealed the company's latest plan to streamline its operations. And hence going to cut up to 9,000 manpower.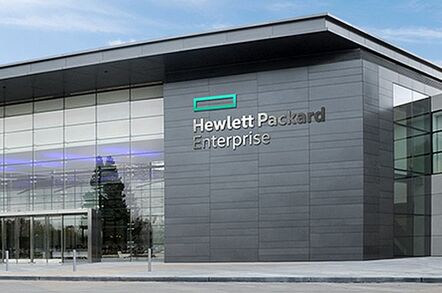 The PC and printer maker said that they are expecting to decrease its manPower to 9,000 on a global scale. And also said they will cut about 55,000 jobs by 2020. They are taking this step because they are going to save about $1 billion (roughly Rs. 7,100 crores) a year by the end of its 2022 fiscal year.
Threads Is a New Snapchat-Like Messaging App From Instagram for Close Friends
On Thursday, Facebook has launched a feature called Threads. This feature is the fastest way of sharing photos and videos with close friends on Instagram.
The close friend's messages can be seen from Threads and Direct as well.
Benelli Leoncino 250 Launched In India, Priced At ₹ 2.5 Lakh:
Benelli India has launched its new neo-retro motorcycle called Benelli Leoncino 250. This bike is carrying a cost of ₹ 2.5 lakh (ex-showroom, India). From now, customers can book this bike for a fully refundable token of ₹ 6,000. This booking can be done either online or by visiting any authorised Benelli dealership.
This bike is coming in different color options like White, Grey, Red and also in Brown.
Therefore, we hope that the above Tech News article was helpful.
Above was the Tech News in brief of 4th October. For such kind of daily Tech News, Latest Technology and all tech-related blog please follow us on below social pages-
For the Latest Technology Update: Click Here
Please do not forget to give your valuable feedback for this today's Tech News.