Tech News in brief of 7th October: News are just after the Table Of Contents.
Samsung Vice Chairman In India, May Meet To PM Modi, Mukesh Ambani:
According to the report of News agency Yonhap, Samsung Electronics Vice Chairman Lee Jae-Yong has come to India for the first time since March. It is expected that he might meet to the prime minister Modi and Reliance Industries Chairman Mukesh Ambani this week. Mostly all the equipment required in the Jio's 4G network business is being provided by Samsung.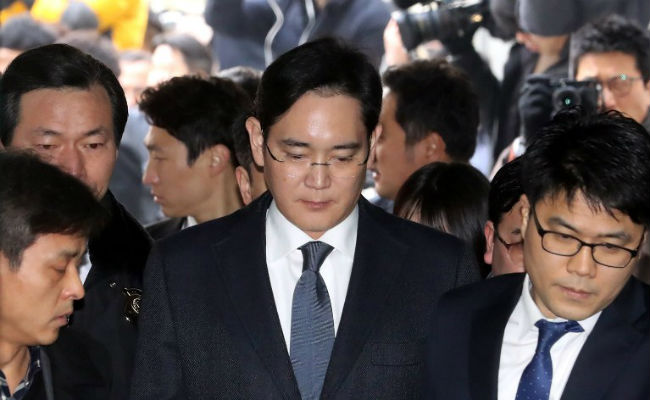 The main intention of such meetings is to get involved in the upcoming industry of 5G technology.
Last year, Samsung has established a world's largest mobile manufacturing facilities in Noida, Uttar Pradesh. The Indian primes minister PM Modi and South Korean President Moon Jae-in have inaugurated its 35-acre Samsung Electronics facility. Currently, Samsung is having two manufacturing plants, one is in Noida and the other is in Sriperumbudur (Tamil Nadu). And also having five research, development centres in India. And one design centre in Noida which is having a 70,000 manpower currently working.
Oyo to Raise $1.5 Billion Led by Founder, Existing Investors:
The Japanese conglomerate SoftBank Group has backed the Indian hospitality startup OYO by announcing a $1.5 billion (roughly Rs. 10,600 crores) deal. This deal is with its existing investors which will help this Oyo company for providing fresh capital.
Oyo has raised its debt of the $2 billion (roughly Rs. 14,200 crores) in July and hence founder Ritesh Agarwal is going to invest an amount of $700 million (roughly Rs. 5,000 crores).
Swiggy Now Delivering Food in 500 Cities, Plans to Reach 100 More by Year-End:
The food delivery app Swiggy has announced that they have added 60,000 new restaurants in the last 6 months. And they also said that this company has started its services in 500 cities in India and are planning to expand to 600 cities by December 2019.
Swiggy was expanding its services in one city every two months in early 2018 but now this unit has raised to four cities a day in the month of September 2019.
Amazon Great Indian Festival 2019: Celebration Special Sale Announced
On Sunday, Amazon has again announced its new Great Indian Festival sale which going to offer on a wide range of smartphones, laptops, cameras, TVs, and other gadgets. This sale will begin from the 13th of October and will live till the 17th of October. On the other hand, Prime members will take advantage of this sale from 12 noon on the 12th of October.
Amazon has partnered with ICICI Bank for giving 10% instant discount to buyers if they purchases through ICICI bank's credit or credit card during the sale.
Flipkart Big Diwali Sale 2019 Announced:
The Walmart-owned company Flipkart has just finished it's Big Billion Days 2019 sale. And now this company is ready with its new next big sale which will be live from the 12th of October and continue till the 16th of October. The Walmart-owned company has announced its Big Diwali Sale 2019 that will kick off on October 12 this year. This sale will offer discounts on smartphones, tablets, wearables, TVs and appliances, and a lot more.
If you have missed the recent Big Billion Days sale then this offer is for you. This sale is coming before Diwali 2019.
BMW M5 Competition Launched In India; Priced At ₹ 1.55 Crore:
The BMW is the German multinational company which produces automobiles and motorcycles. And now this company has launched its BMW M5 Competition in India. This car is priced at ₹ 1.55 crore, ex-showroom. This car is coming with twin-turbo V8 motor, 6000 rpm and 750 Nm of peak torque.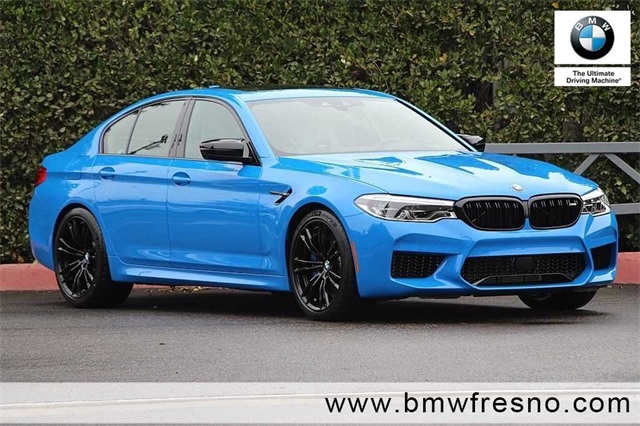 This car is having a capacity of taking the speed of three digits in 3.3 seconds.
Sony Xperia 8 With 21:9 Display, Snapdragon 630 SoC Launched:
Long before Sony was so popular but now it's not, still Sony has its presence in the home market of Japan. And now this company has launched its new mid-range smartphones Sony Xperia 8. This phone is coming with the Qualcomm Snapdragon 630 processor, a 6-inch full-HD+ resolution screen with a 21:9 aspect ratio, 4GB RAM and 64GB internal storage and running on Android 9 Pie.
This phone is carrying a cost of 54,000 Yen (roughly Rs. 35,900).
Therefore, we hope that the above Tech News article was helpful.
Above was the Tech News in brief of 5th October. For such kind of daily Tech News, Latest Technology and all tech-related blog please follow us on below social pages-
For the Latest Technology Update: Click Here
Please do not forget to give your valuable feedback for this today's Tech News.