Today's Tech News:
World's Most Powerful AI Processor Huawei's "Ascend 910" Launched:
Huawei on Friday launched the world's most powerful artificial intelligence (AI) processor the Ascend 910. They also launched an all-scenario AI computing framework called MindSpore. This processor belongs to the company's Ascend-Max chipsets series.
Google Photos Search features for Text in Images, Copy and Paste:
This service of Google Photos will allow users to search for specific text in an image. Consequently, typing any text into the search bar of Google Photos will now display any images with that specific text.
Samsung Galaxy A30s Price announced, coming on Sale Next Month:
Samsung on Thursday announced the new Galaxy A50s and Galaxy A30s smartphones. Finally, today Samsung's Germany unit revealed the price of Galaxy A30 which is Rs22,000. And probably price of next version will be announced soon.
Android 10 name will be Android Q as Google Stops Using Dessert-Themed Names:
Google announced on Thursday that Google going to break the 10-year history of naming Android releases after desserts therefore Now Android Q is the name of Android 10.
Redmi Note 8 Series gets 1 Million Registrations in a Day:
Xiaomi announced that the Redmi Note 8 series gets over one million registrations in a single day. The registration page on the Mi.com site attracted over 1.51 million registrations before the formal debut of these Redmi phones.
Google, Intel, Microsoft Join Data Protection Consortium:
Microsoft, Google and Intel to create the Confidential Computing Consortium. A new organisation that will be hosted at The Linux Foundation. The consortium will also include other founding members like Alibaba, ARM, Baidu, IBM, Intel, Red Hat, Swisscom and Tencent.
In this consortium, these industries can come together to collaborate on open source technology and frameworks to support new confidential computing scenarios.
Elon Musk Called to Step Down as Tesla CEO by Top Investor:

A top investor James Anderson said to a German magazine that he does not think Elon Musk needs to be CEO because of his irresponsible tweets which can harm the company. James holding a 7.5% stake in the electric car maker company Tesla.
AmazonFresh Grocery Delivery Service Launched in Bengaluru With 2-Hour Delivery time:
Finally, Amazon on Thursday announced the launch of "AmazonFresh". This service will offer food and grocery items in Bengaluru. According to the company, with AmazonFresh, the customers can order their grocery over the selection of 5,000 fruits and vegetables, dairy, meat, ice-creams. And also dry groceries like staples, packaged food, personal care and home care.
LG Gram 17, Gram 15, Gram 14 Lightweight Laptops Launched in India:
Finally, LG launched three new Gram laptops in India with Windows 10 Home. The new additions include LG Gram 17, LG Gram 15, and LG Gram 14 laptops. These laptops will go on sale on Amazon India almost from next week. LG Gram 17-inch variant is the world's lights Laptop with weight slightly above 1kg.
The LG Gram 17 laptop is priced in India at Rs. 1,26,000. This laptop comes with 8th Generation Intel Core i7 processor, up to 8GB of DDR4 RAM, and a 512GB solid-state drive (SSD).
Dion Weisler to Step Down as HP CEO, Enrique Lores to Replace Him:
HP said on Thursday that CEO Dion Weisler is stepping down after almost four years in the role. The company said Weisler, 52, is leaving the role. Enrique Lores, a 30-year, president of HP's imaging, printing and solutions business, will take over the CEO position from 1st November.
YouTube Disables around 200 Channels for Inauthentic Activity Around Hong Kong Protests: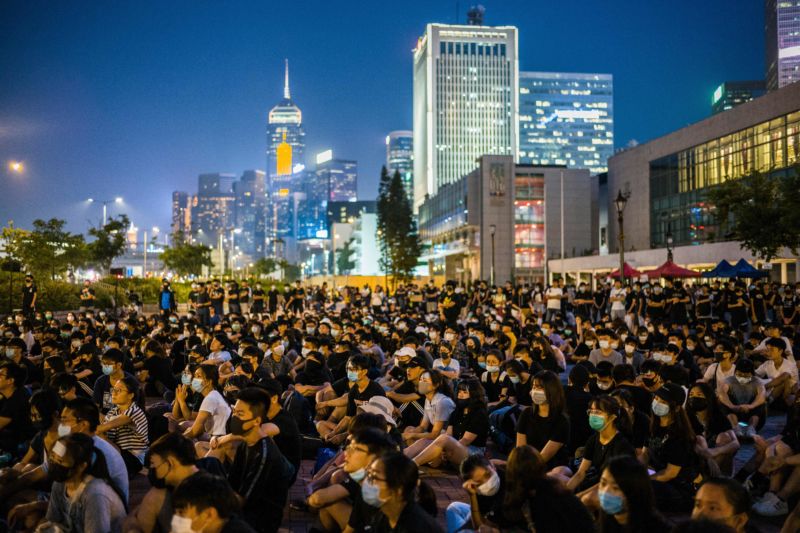 finally, Youtube had to disable more than 200 channels because they were uploading videos related to Hong Kong protest.
Above was the Today's Tech News for such kind of daily News please follow us on below social pages-
For previous day Tech News: Click Here.