Tech News in brief of 11th September
iPhone 11 Pro, iPhone 11 Pro Max Launched:
On Tuesday, Apple launched its iPhone 11 Pro and iPhone 11 Pro Max smartphones. The company also said that the iPhone 11 is its new affordable iPhone. Also announced details about Apple Arcade game subscription service, Apple TV+ video streaming service too. Apple also launched the Apple Watch Series 5 and a new 10.2-inch iPad.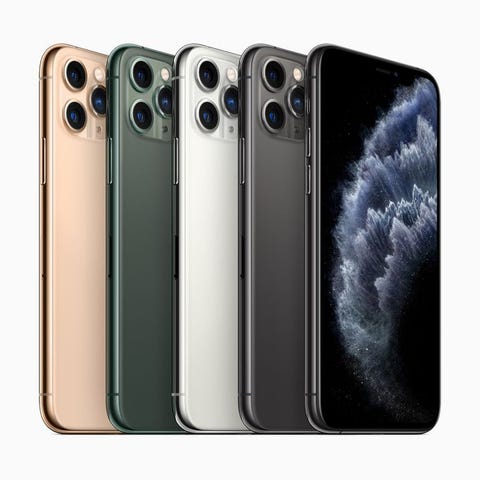 iPhone 11 Pro carring a price range starting from Rs. 99,900 in India and roughly Rs. 71,600 in the US for its base variant with 64GB of storage. iPhone 11 Pro Max price will starts from Rs. 1,09,900 in India and at $1,099 (roughly Rs. 78,700) in the US for the 64GB variant. The phone's 256GB and 512GB storage options will carry price of Rs. 1,23,900 and $1,249 (roughly Rs. 89,500), and Rs. 1,41,900 and $1,449 (roughly Rs. 1,03,800), respectively in India and the US.
Below video gives all the important information regarding the Apple launch event: video credit: gadgets360.com
Uber Lays Off More Staff as It Seeks a Route to Profit:
On Tuesday, The San Francisco-based company Uber said that they are laying off about eight percent of its product and engineering teams. Uber also said that they are cutting around 265 people from its engineering group and another 170 peoples from its other product team.
The Uber spokesman said that they are making some changes for getting back into original track. This step of Uber includes reducing the size of some teams to ensure we are staffed appropriately against our top priorities.
Facebook Bans Self-Harm Images in Fight Against Suicide:
The social giant Facebook is going to ban graphic images of self-harm on its platform. They are taking this step because it tightens its policies on suicide content which growing criticism of how social media companies moderate violent and potentially dangerous content.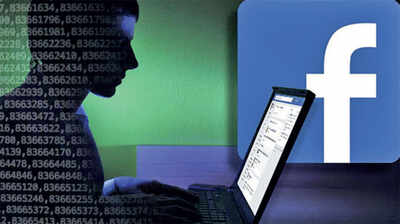 According to the report of the World Health Organization, about 8 million people die due to suicide every year which means one person die per 40 seconds. Facebook said that they are having a team of moderators who watch for content such as live broadcasting of violent acts. In all over the world Governments are trying to control such harmphul content on social media platforms.
Jack Ma Bids Alibaba Farewell With a Rock Star Show:
Alibaba's billionaire executive chairman Jack Ma formally left Alibaba on Tuesday. Below image showing him with a guitar and a rock star wig at the event of the e-commerce giant.
Jack Ma told in the party that after tonight I will start a new life. I do believe the world is good, there are so many opportunities, and I love excitement so much, which is why I will retire early. During this 4 hours event Alibaba's billionaire executive chairman delivered on his promise of a year ago to hand over to CEO Daniel Zhang.
Jio Fiber Effect: Airtel Xstream Fibre 1Gbps Broadband Plan Launched at Rs. 3,999 per Month
Now-a-days Airtel is facing tough competition from Jio Fiber. The Reliance broadband service monthly plans starts from Rs. 699 up to Rs. 3,999. Now Airtel announced its own high-speed broadband plan to take on Jio's affordable plans. This broadband is the Xstream Fibre 1Gbps plan starting form Rs. 3,999 per month.
This plan of airtel is now available in Delhi-NCR, Mumbai, Pune, Bengaluru, Hyderabad, Chennai, Chandigarh, Kolkata, Indore, Jaipur, and Ahmedabad.
Mi Water Purifier to Launch in India on September 17:
On 17th of September, Xiaomi is going to organize a Smarter Living 2020 launch event. In this event the company is expected to launch many devices such as Mi Band 4, a 65- inch Mi TV, water purifier as well.
Such information came from the tweets from Xiaomi India and MD Manu Kumar Jain.
Vivo S1 6GB + 64GB Model Launched in India:
Vivo launched its Vivo S1 smartphone carrying a price range of Rs. 18,990 in India for its 6GB RAM + 64GB storage variant. This new smartphone joins the 4GB RAM option available since last month.
The Vivo S1 4GB RAM + 128GB storage variant is carrying a price range of Rs. 17,990 in india. This device is already available via offline retailers. The 6GB RAM + 128GB storage option carrying price of at Rs. 19,990 in india, is yet to go on sale in India. Vivo S1 all variants comes in Skyline Blue and Diamond Black colour options.
Oppo A9 2020, Oppo A5 2020 With Quad Rear Cameras, 5,000mAh Battery Launched in India:
On Wednesday, The Chinese smartphone maker Oppo launched its Oppo A9 2020 and Oppo A5 2020 smartphones. These phone will go on sale in the country via Amazon and physical retailers later this month.
Oppo A9 2020 carryng a price range of Rs. 16,990 for the base 4GB RAM variant and Rs. 19,990 for its The 8GB RAM variant. The company says it plans to release two colours for the A9 2020 – Marine Green and Space Purple. On the other side, Oppo A5 2020 carrying price range of Rs. 12,490 for the 3GB RAM variant and at Rs. 13,990 for the 4GB RAM variant.
Samsung Galaxy A50s, Galaxy A30s With Triple Rear Cameras, 4,000mAh Battery Launched in India:
On wednesday, Samsung announced its new Galaxy A-series phones – Galaxy A50s and Galaxy 30s – in India. The new Galaxy A30s comes with HD+ screen and the Galaxy A30 with a full-HD+ display. These phones will come via a variety of online and offline retailers in the country.
Samsung Galaxy A50s price carrying price range starting from Rs. 22,999 for the 4GB RAM base variant. And Rs. 24,999 for the 6GB RAM variant of the phone. On the other side, Samsung Galaxy A30s will come in price of Rs. 16,999 for the single 4GB + 64GB variant.
Huami Amazfit GTR Smartwatch With Optical Heart Rate Sensor, 24-Day Battery Life Launched in India:
Today Xiaomi-backed Huami launched the Amazfit GTR smartwatch in India. This water-resistant device coming with a 1.39-inch AMOLED display and giving battery backup of up to 24 days.
It's price is at Rs. 10,999 and will be available from Flipkart and Myntra starting Thursday, September 12. The smartwatch will be available in multiple colour such as Cherry Blossom Pink, Moonlight White, Starry Black, and Tan among others.
Therefore, i hope that the article was helpful.
Above was the Tech News #20 in brief of 11th September. For such kind of daily News please follow us on below social pages-
For Latest Technology Update: Click Here.
Please do not forget to give your valuable feedback.