Today's Tech News #13
Panasonic launched Lumix DC-S1H Full-Frame Mirrorless Camera. World's First camera With 6K Video Recording:
Panasonic launched company's latest digital single-lens full-frame mirrorless camera "Lumix DC-S1H". It's aim is to deliver cinema-quality video output. The Lumix DC-S1H sensor's resolution is at 24.2-MP.
This camera also coming with the new Dual Native ISO, Full V-Log/ V-Gamut with 14+ stops of dynamic range. And with 6K full-frame capture, 4:2:2 10 bit internal recording, Cinema 4K recording at up to 60p, and unlimited recording time.
The Panasonic Lumix DC-S1H is carrying a price tag of $3,999.99 (body-only) and it will also be available for purchase by the end of September. But there is no official announcement word on the Indian price or release date.
French Researcher Hacks Into Moscow's New E-Voting System:
A French researcher exposed a security breach in an electronic voting system which is going to be used in municipal elections in Moscow, next month.
The researcher, Pierrick Gaudry, needed only 20 minutes to break the encryption code which were protecting voters' identities and choices. He did it just by using a standard computer with free software available.
Apple Says 'Eager' to Serve Customers at Its First Indian Retail Store:
Company's CEO said that they love indian customers and eager to serve them online in-store experience as other country customers are getting around the world.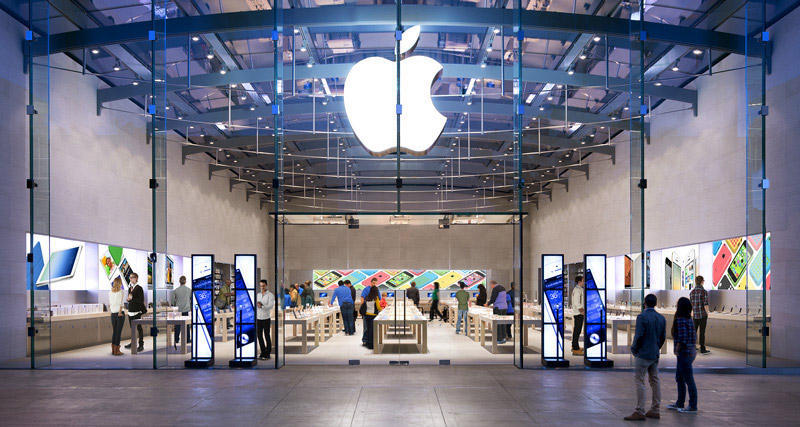 He also said that it will take some time to announce its first branded store in the country and they are having more to announce at a future date.
CamScanner App With 100+ Million Downloads Removed From Google Play Store Over Advertising Malware:
Google Play Store are actively irrigating apps for engaging in malicious behaviour.
Now the latest app to get removed from the Play Store is CamScanner which were containing malware that could seed ads and prompt users into signing up for paid services.
Apple apologied Over Siri Privacy and Will No Longer Retain Audio Recordings:
Technology giants Apple were employing humans to listen to recordings of user interactions with voice assistants to improve the product.
But now Apple apologised for its Siri voice assistant and said that it will never again retain audio recordings of Siri interactions.
Jack Ma vs Musk: Tech Tycoons Spar on Future of AI
The leading luminaries in the technology world Tesla CEO Elon Musk and Alibaba group chairman Jack Ma sparred against each other on Thursday on subjects ranging from the dangers of artificial intelligence.
However, after an hour-long talk on AI both agreed that not to worry, human mortality is a good thing as each generation brings new ideas to the global challenges we face.
Gmail Brings One-Swipe Gesture to Switch Accounts on Android:
Gmail's latest update will makes their users to switch accounts in Android easily. The feature has already been available on iOS. And now will also be available in Android as well.
Android users will have to do is swipe up or down on their profile picture in the top right to switch between accounts. This functionality comes with Gmail version 2019.08.18.
Redmi Note 8, Redmi Note 8 Pro Launched:
After a long discussion, teasers and leaks Redmi Note 8 series is official now on Thursday. Xiaomi unveiled the new lineup at an event in Beijing. The Redmi Note 8 series launched with two smartphones – Redmi Note 8 and Redmi Note 8 Pro.
Redmi Note 8 is carrying a price of Rs. 10,000 for its 4GB + 64GB model and Rs. 14,000 for 6GB + 64GB and 6GB + 128GB model carrying Rs. 12,000 price. The first sale for Redmi Note 8 will take place on September 17.
RedmiBook 14 Pro Powered by 10th Gen Intel CPU Launched:
On Thursday, RedmiBook 14 Pro laptop was launched alongside the Redmi Note 8, Redmi Note 8 Pro, and the Redmi TV.
The RedmiBook 14 is coming with 10th gen Intel processors, two new color options i.e, Grey and Pink. The base variant is powered by the Intel Core i5 (10210U) CPU paired with 8GB of RAM and 256GB of SSD storage. This version has been priced at CNY 3,999 (roughly Rs. 40,000). The middle-tier model is also powered by the same Intel Core i5 processor alongside 8GB of RAM and a 512GB SSD. This model carries a price tag of CNY 4,499 (Rs. 45,000).
Above was the Today's Tech News #13 for such kind of daily News please follow us on below social pages-
For previous day Tech News: Click Here.