Today's Tech News #14
Google Revealed Malicious Websites were Secretly Hacking Into iPhones for Years:
Google discovered a large number of hacked websites. that were pushing malware to Apple iPhone users for at least two years. Unknown sets of people were controlling these websites. These sites were indiscriminately attacking their visitors using an iPhone zero-day flaw.
The search giant's Project Zero Team hasn't shared any details about these websites. But they estimates that sites were receiving thousands of visitors per week. Earlier this year, Google had revealed this iOS zero-day flaw without sharing any specifics.
US going to Use Fake Social Media to Check People Entering Country:
US Citizenship and Immigration Services officers are going to create fictitious social media accounts. To monitor social media information on foreigners seeking visas, green cards and citizenship. Some times ago, ban on officers creating fake profiles has been reversed. And therefore these actions are coming due to security concerns for allowing someone US entry.
USCIS says that the fake accounts and identities will make it easier for investigators to search for potential evidence of fraud. And also for security concerns. As they decide whether to allow someone entry into the US.
Stop Sale of 'Deadly' Stuff on Amazon, US Lawmakers to CEO Jeff Bezos:
Media report exposed how Amazon using trade of unsafe, banned products on its platform. Three lawmakers in the US have written to the e-commerce giant's CEO Jeff Bezos. And also urged him to take action to stop wrongful sale of "deadly" products.
The letter mentioned the recent investigation found 4,000+ items for sale on Amazon's site. That items were declared unsafe by federal agencies or are banned by federal regulators.
Computer bug in France Delays Hundreds of Flights:
A computer glitch disrupted all air traffic in France. And also caused a large number of delayed flights in multiple countries on Sunday. Hundreds of flights delayed at airports from Britain to Morocco and beyond.
A spokesman for French civil aviation authority DGAC said the cause of the morning computer glitch. And also said problem had no impact on flight security. And all the bug were fixed before mid-day.
Air India Requests Passengers Not to Fly With Older 15-Inch MacBook Pro Laptops:
The Air India on Saturday requested passengers not to carry 15-inch Apple MacBook Pro. Which were purchased between September 2015 – February 2017 as checked-in or hand baggage. In June, Apple announced a recall programme over a fire safety risk. while, the US FAA announced a ban on affected MacBook Pro models last month.
Air India said on Twitter that in view of the advisory by DGCA. Regarding the transportation of affected lithium batteries by Air, we request our passengers not to carry 15-inch Apple MacBook Pro. (Purchased between September 2015 – February 2017), as checked-in. And also in hand baggage.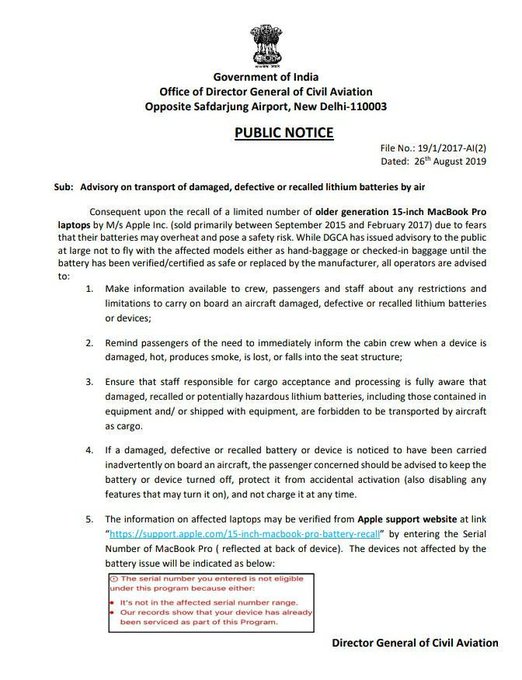 YouTube Said to Be Fined Up to $200 Million Over Children's Privacy Violations:
Alphabet's Google going to spend up to $200 million. In YouTube's alleged violation of a children's privacy law.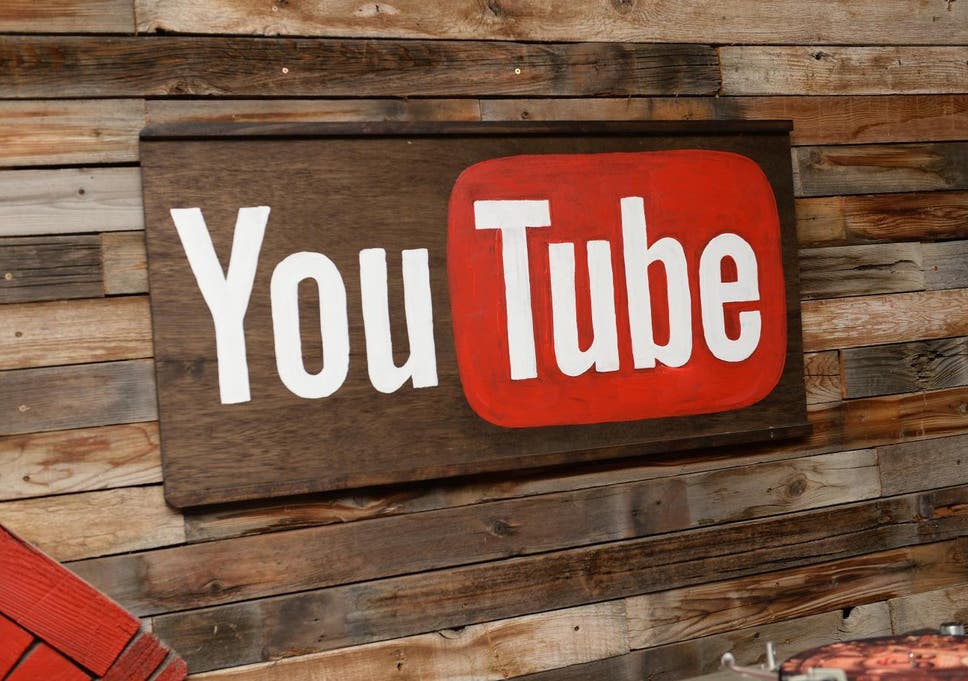 Politico also reported that the settlement is going in between $150 million and $200 million. This settlement is the largest ever fine imposed for violating the Children's Online Privacy Protection. As Ruled by collecting personal information from kids without parental consent.
Twitter CEO Jack Dorsey's Account Hacked:
Twitter CEO and co-founder Jack Dorsey's account hacked on Friday. Demonstrating the potential vulnerabilities of even the most high-profile social media accounts.
Friday afternoon, Dorsey's @jack account having 4.2 million followers began unleashing a dozen of tweets. And also retweets including obscenities, threats etc. The tweets remained on the account for less than an hour before Twitter removed them. One of the tweets were "Intel is there's a bomb at Twitter HQ".
Chandrayaan-2 Successfully Separates From Vikram Lander Carrying Pragyan Rover: ISRO
ISRO said that India's first moon lander Vikram successfully separated from its mother spacecraft Chandrayaan-2 on Monday at 1:15pm.
The Vikram Lander is currently located in an orbit of 119km x 127km. The Chandrayaan-2 Orbiter continues to orbit the Moon in its existing orbit.
Chinese Face-Swapping App Goes Viral, Sparks Privacy Concerns:
A new Chinese app ZAO is the most-downloaded free app in China's iOS App Store as of 1st September, 2019. This app swap users faces with celebrities, sports stars or anyone else in a video clip. Finally, this app accomplished millions of downloads on this weekend.
The app's climb in popularity. And also sudden backlash from some users highlights how AI technologies bring this new concerns surrounding identity verification.
Therefore, i hope that the article was helpful.
Above was the Today's Tech News #14 for such kind of daily News please follow us on below social pages-
For previous day Tech News: Click Here.